Dragon Force(Shenzhen) Energy Euipment Co.,Ltd&Shengzhen Guanruixing Manufacturing Equipment Co.,Ltd
Natural gas field gas production industry application
Gas production application in low-pressure and low-yield natural gas fields
Model: Natural gas screw compressor for drainage gas extraction (negative pressure extraction), Guanruida slug flow technology application
Case description: Sulige pure natural gas well in Changqing Oilfield of China National Petroleum Corporation gradually releases formation energy with the passage of time, and the wellhead pressure also decreases. Part of the wellhead pressure is balanced with the pipeline network pressure, which seriously affects natural gas production. In order to increase production, it is necessary to break the pressure balance, and the negative pressure extraction compressor came into being. It uses the vacuum suction principle generated by the operation of the Guanruida low-pressure and low-yield natural gas field extraction compressor to effectively break the pressure between the wellhead and the pipeline network pressure. Balance, and then greatly increase the production of natural gas extraction.
Project
technical parameter
Medium
Wellhead natural gas
Intake pressure
0.3MPaG
Exhaust pressure
1.3MPaG
Limited Data
19471Nm3/d
Rated power
95HP
Drive method
Combustion
Remarks: This machine is used for pressurization of low-pressure and low-yield natural gas wellheads. This is a test project of CNPC specifically for low-pressure and low-yield gas wells. It has now obtained national invention patents and has direct guidance and benchmarks for the future production of low-pressure and low-yield wells in the country. Sexual effect.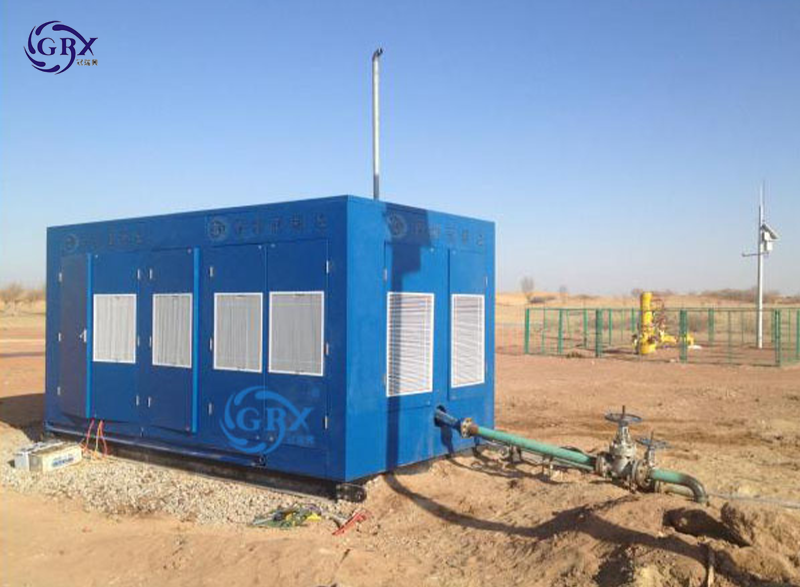 (All pressure data of the pumping compressor for this series of low-pressure and low-yield wells can be customized according to the specific needs of customers. If you have any needs, please consult Guanruida's online customer service, and we will answer for you.)
(The above data is for reference only, and the parameters are subject to change without notice)